We hope that you will enjoy viewing our new website. It brings us much satisfaction that, after 35 years, our personalized Christmas ornaments still bring joy to so many. We are sure you will be pleased with the variety, broad selection of products, and our wonderful Hawaiian ornaments too. Many new and exciting designs have been added to our ever-expanding product line.
But How did all of this start? It all began in 1981 when I was on Maui with relatives visiting from the mainland. My Aunt Betsy had collected ornaments from everywhere she traveled. She had hoped to bring some Hawaiian Christmas ornaments home to Pennsylvania to give to her friends at work and other fmaily members. We found a little shop in Lahaina that had little clay hula girl ornaments, not cute but that was all we could find. The store owner told me that if she could find a good line of Hawaiian ornaments, she could sell them all year long. After returning to Honolulu, I searched the markets and was surprised to learn that there was an unfulfilled demand for colorful Hawaiian Christmas ornaments for local stores and tourist-based gift shops.
With much resolve (plus a little help from my husband), I started on a mission to design, create and manufacture ornaments for the Hawaii gift industry. It took years of searching to find a source for the perfect ornaments. After years of being unsuccessful in my search, I finally came across a manufacturer in Thailand, partnered up and created a line of new ornaments called the Hawaiian Poi People.
Back in the early 80's I was a one-woman business owner. I did not want buyers to know that the person that took their order, packed the orders, made the deliveries and stocked the shelves as me. So I created a name that made it seem like I was an employee and not the owner and made my little company appear larger than it was. Joseph was a name shared by my father, husband and father-in-law too, so it seemed like a name that would work. I incorporated Joseph into the new company name and added K for Karen. It was the perfect name to hide behind. Today, I proudly claim ownership of Joseph K. & Company.
In a matter of years we expanded our line and designed ornaments for mainland customers. I regionalized by the resort locations and icons and then began to sell my ornaments via national trade shows across North America. To our delight, our line was very well received and in a matter of a few years, our ornaments were being sold across the country.
With our expansion in place we decided to focus our attention to the personalized gift industry. In less than a year, our entire product line was modified to allow for hand personalization. Today, all of our products are designed for personalizing.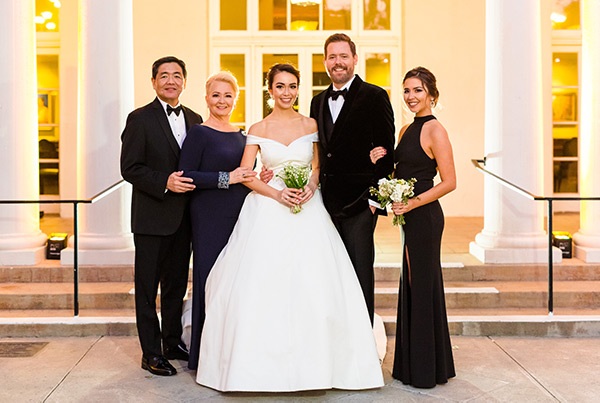 We will personalize resort names, locations, and city/state names for our gift shop buyers or the stores will personalize with family names for their retail customers.
As the popularity of specialty retailing and the demand for turn-key programs increased, we established our Santa's Pen division in 1996. Our Santa's Pen program was a turn-key, owner-operated mall cart concept featuring personalized ornaments and gifts. Santa's Pen was designed to provide quality seasonal products and business expertise to entrepreneurs interested in becoming a specialty retailer (mall cart owner/operator). Santa's Pen enjoyed much success and carries the pride of being the first national Christmas Cart Program for personalized ornaments in the country.
Today we have turned our attention to the specialty gift industry and work directly with resort and gift buyers. Like so many businesses, we continue to recreate ourselves, change, grow and move forward into the many areas of the gift industry. We now also operate year-round Hawaiian Christmas stores and holliday concessions in the local malls.
As we enter and celebrate our 35th year in business, I am proud to say that our dedication to providing you with the highest product quality, selection and service remains our commitment to you.
To our many customers, I would like to thank you for your past support and for allowing us to play a small role in the success of your business. We would also like to thank our future customers for the much appreciated consideration.
Mahalo,
Karen E. Sotomura
President
Joseph K. & Company
Santa's Pen
Waikiki Christmas Stores
Lahaina Christmas Store